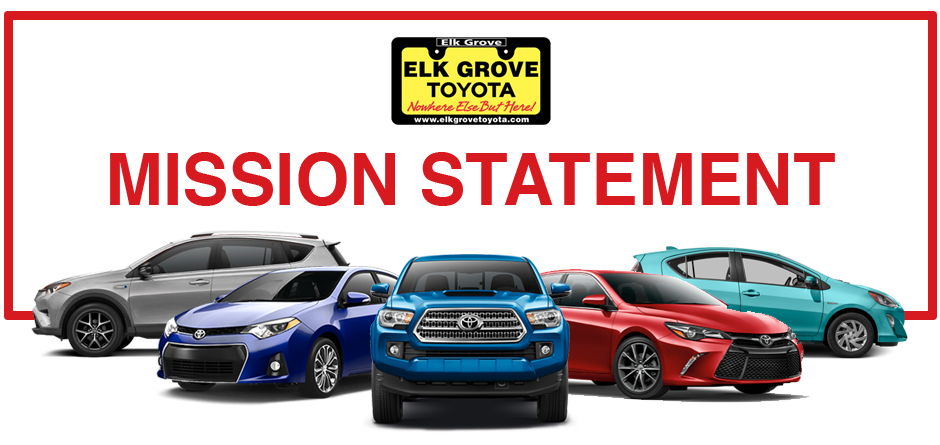 The Elk Grove Toyota mission is a single-minded focus on maximizing customer satisfaction, product value and the highest quality of service. We must set our goals at the highest level to be the best we can be, to exceed our customers expectations and to support our fellow associates to accomplish the same.

We must always remember that our integrity is the foundation on which our customers build their long-term trust and continued business. We will strive to make every transaction with a customer -

By offering our customers the best value, backed by genuine personal service, together we will grow and prosper even in the most difficult times. Our commitment is measured by the highest level of customer satisfaction.